Browse Titles
A
B
C
D
E
F
G
H
I
J
K
L
M
N
O
P
Q
R
S
T
U
V
W
X
Y
Z
0
1
2
3
4
5
6
7
8
9
Other
The love I have for Michael Jackson cannot be put in words. Please glance at my site and understand the love in my heart I have for him.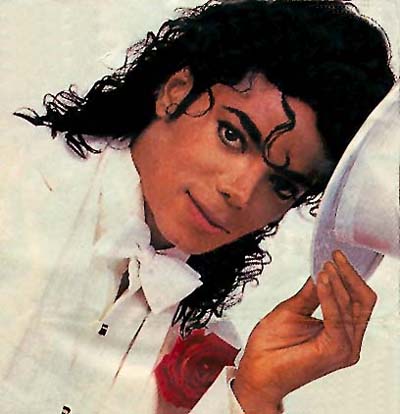 I truely and deeply love Michael Jackson with all of my heart



I am a 14 year old girl who lives in Redcliffe, Queensland, Australia. I dearly and deeply love Michael Jackson with all of my heart. He is truely a pure, loving, spectacular, gentle, open, honest, caring, kind, considerate, amazing, spectacular, wonderful, dedicated, talented, phenominal humanitarian and I will love him forever for it. He will always have a special place in my heart. The feelings I have for him are hard to explain and put in words. His music is so inspirational and moving that his music usually takes control of my emotions, for example: it sometimes makes me cry or it sometimes makes me want to dance. When I hear or read cruel comments about the King of Pop, it breaks my heart. I can't bare that such a cruel, ignorant, mean-spirited person would do such a thing and try to bring Michael down. The media are so ignorant, inconsiderate and cruel and they aren't concerned about anything except profit. I can't believe someone would have the nerve to do such a thing. I just hope that one day the media will realise how wonderful Michael Jackson is and leave him alone and give him his privacy back. Like once said before (http://www.michaeljackson.ru/english/frameset.html), Michael Joseph Jackson is a writer, poet, philosopher, script-writer, art-critic, actor, director, stylist, costume designer, set designer, dance stager, choreographer, dancer, mime, composer, arranger, singer, musician multiinstrumentalist, music, videos and theatrical producer, painter, architect, sportsman, philanthropist, businessman, and an international investor. It just goes to show how talented Michael really is any many people don't seem to realise that. I just want to say no matter what, I will always love Michael Joseph Jackson, for he is always in my heart.